Code of Conduct for Members of Council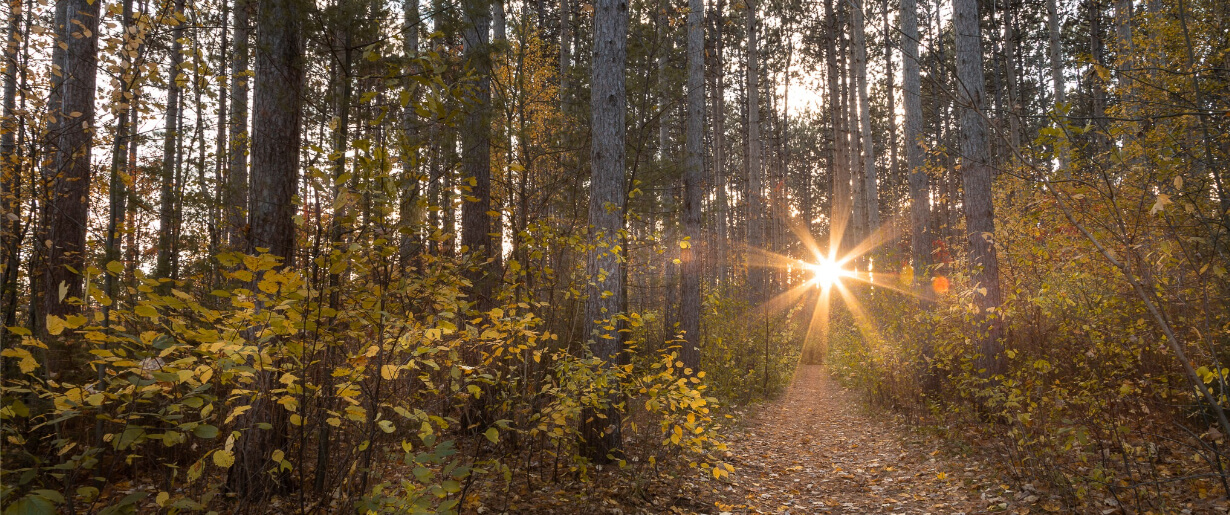 The Code of Conduct is a set of rules for Council that outline the behavior expected, from access to information and confidentiality, staff relations, gifts, political activity, participation in community groups and organizations, use of social media, and more. The Integrity Commissioner is appointed to uphold the Council Code of Conduct and review any complaints.
Office Consolidation of By-law 2019-021 as amended by the following By-law 2019-132.
Purpose
The purpose of a Code of conduct is to provide guidelines to council members and local boards, to create a safe and healthy workplace that promotes a high level of job satisfaction and respectful environment. The Township believes that it is the shared responsibility of all employees and council members to work towards the constant improvement of our workplace environment. Council members can assist the Township in maintaining an exemplary work environment, by conducting themselves in an ethical and professional manner at all times.
Application
All Members of Council and of local boards of the municipality are expected to follow this Code, the Council Procedural By-law, the Committees' By-law and other sources applicable procedural law. They are also subject to other sources of law such as the Municipal Act, 2001, the Conflict of Interest Act, the Municipal Elections Act, the Municipal Freedom of Information and Protection of Privacy Act, the Occupational Health and Safety Amendment Act (violence and harassment in the workplace) 2009; the Human Rights Code and the Criminal Code of Canada.
Coverage
All members whom this Code applies to are required to be knowledgeable about the Code of conduct. As such, each council member is required to address any situation of actual or potential non-compliance. A breach of the Code of conduct should be disclosed to the Clerk and should include a written detailed description of the actual or potential breach. An actual or potential breach may arise without any intentional wrongdoing or improper conduct on the part of the council member. In those circumstances, Council members will not be treated adversely for making prompt and full disclosure. However, council members are expected to make every effort to avoid such circumstances. They are to use sound judgment and apply the Code in a proactive fashion in order to maintain the public's trust in the members of council of the Township of Russell.
Preamble
The Township of Russell is committed to the principles of integrity, accountability and openness and endeavors to maintain the highest level of public confidence in all that we do. Through staff and council members' commitment and effort, we are able to demonstrate our corporate values set out below, deliver quality public service and strive to achieve the Township's vision to make the Township "the best choice when planning your future".
Responsibilities
Council Member Responsibility
Council members of the Township must follow the highest standards of ethical behaviour in the course of their work to ensure that public confidence and trust is maintained. They must be above suspicion and beyond reproach, and must be perceived in this manner.
Management Responsibility
It is the Clerk's responsibility to ensure that Council is aware of this Code and its related policies.
Upon receiving written disclosure of an actual or potential breach of the Code, the Clerk shall inform the CAO.
It is the responsibility of the CAO to ensure that each incident of suspected wrongdoing is investigated by the Integrity Commissioner.
Reporting Allegations (By-law 2019-132)
All complaints pursuant to this Code of Conduct shall be made by completing the form attached hereto as Appendix "A" and filing the completed form with the Clerk.
Every effort will be made to protect the confidentiality of such information. Confidential information, including but not limited to the name of any complainant(s), which in the opinion of the Integrity Commissioner is necessary for the purposes of his/her report, may be disclosed in such report.
All Council members must co-operate fully during an investigation of suspected wrongdoing in relation to any articles outlined in this Code. Reprisal against someone who is a witness or is involved in such investigations is prohibited.
When in doubt about the interpretation or application of this Code, clarification should be sought from the Clerk or the CAO.
Compliance with the Code of Conduct
The Council shall appoint an Integrity Commissioner to investigate alleged breaches of this Code.
Members of Council are expected to adhere to the provisions of the Code of Conduct. The Municipal Act, 2001 authorizes Council, where it has received a report by its Integrity Commissioner that, in his or her opinion, there has been a violation of the Code of Conduct, to impose either of the following penalties:
A reprimand.
Suspension of the remuneration paid to the member in respect of his or her services as a member of Council or of the local board, as the case may be, for a period of up to 90 days.
The Integrity Commissioner may recommend one or more of the following sanctions as a reprimand:
Written or verbal public apology;
Return of property or reimbursement of its value or of monies spent;
Removal from membership of a committee; and
Removal as chair of a committee.
The Integrity Commissioner has the final authority to recommend any of the sanctions above or other remedial action at his or her discretion.
Council may choose to invite the member of Council in question to comment or provide a response to the Integrity Commissioner's report prior to making its decision on sanctions to be applied.
Once Council has decided on the application of any sanctions, the member in question has a right to request the review of such decision within the following 15 calendar days. The member in question will have to submit a written report to the Mayor. If the Mayor is the member in question, then it shall be handled by the Acting Mayor. Council shall review and may determine to either submit to the Integrity Commissioner for further consideration and report or proceed directly with the review and confirm any further decision on the matter.
Policy
1. Township Values
These guidelines, referred to as the Code, explain the expected rules of behaviours required and support of the following Township's values :
a. ACCOUNTABILITY is the acknowledgement and assumption of responsibility for our actions, decisions and performance. We will…

Be transparent, honest, and open in our dealings with others;
Abide by policies and procedures of the corporation;
Take corrective actions;
Encourage the reporting of violations of regulations, policies and procedures;
Meet our commitments;
Respect any public consultation process where applicable.
b. EXCELLENCE is striving to be the best. We will…

Be proactive in the delivery of services;
Effective and efficient in our work to get desired results;
Be assertive to achieve our goals;
Assure our work reflects our commitment to the corporation;
Approach our work innovatively in order to ensure continuous improvement;
Be results driven;
c. INTEGRITY is adherence to moral and ethical principal, respect good work ethics. We will…

Treat employees and council members equally and consistently;
Be consistent in the application of our policies and by-laws in our community and at our workplace;
Deliver on our promises;
Put into practice what you preach;
Be transparent in our decision making;
Demonstrate discipline in our work;
Conduct ourselves in ways that we are trusted.
d. LEADERSHIP and Innovation is the ability to inspire or influence the efforts of others towards the achievements of common goals.

We will…

Lead by example;
Provide constructive feedback;
Foster a healthy and positive workplace;
Be decisive;
Assume all responsibilities that come with our role;
Stand by the decisions that we make;<
Be open to other people's suggestions, feedback and criticism;
Accept responsibilities for poor decisions;
Acknowledge that we might sometimes make mistakes;
Build on success;
Value the expertise of managements' recommendations and decision making;
Adapt our leadership style to different circumstances and people's needs;
Empower people by building on their skills and strengths;
Be inclusive, dynamic, gatherer, engaging.
We will not…

Be aggressive with others;
Abuse our power to demean or belittle others.
e. PROFESSIONALISM is the level of excellence or competence that is expected of a professional.

We will…

Abide to the procedural by-law in effect;
Commit to always act as ambassadors of the Township;
Be concerned of and protect the Township's image;
Be punctual for meetings and other Township activities;
Set and meet realistic deadlines;
Use respectful language in the workplace and in public;
Respect confidentiality obligations when applicable;
Be mindful of their attire and dress professionally.

We will not…

Use profanity in the workplace.
f. RESPECT is behaving with dignity and expecting diversity of colleagues and/or stakeholders.

We will…

Value a respectful workplace;
Make every effort to create a positive work environment;
Comply to the chain of command and the organizational structure;
Be courteous amongst ourselves and our residents;
Be attentive and good listeners to other people's point of view;
Seek and attend to the public's opinion in the best interest of the organization;
Be honest in our dealings with others;
Treat people with kindness and courtesy;

We will not…

Dismiss issues raised by a colleague;
Gossip or bash about workplace issues or staff;
Adopt an improper behaviour such as bullying, intimidation, harassment, excessive noise, inappropriate office decorations, potentially offensive pictures and jokes, profanity and demonstrating little or no respect for other's personal belongings;
Denigrate staff in front of others or in a public setting.
g. TEAM WORK is the effective and efficient combination of action of a group of individuals.

We will…

Encourage open and frank discussion;
Respect and accept the decisions democratically adopted;
Actively participate in discussions;
Respect each other's opinions;
Seek and expect to receive advice from our colleagues;
Proactively offer and provide support;
Offer and share expertise.

We will not…

Withhold information from others;
Interrupt others.
h. TRUST is reliance on and confidence in others and them in us. We will…

Create an environment in which trust can be built and maintained;
Be able to be different and share different views;
Provide reliable information to the best of our knowledge;
Understand and respect the roles and responsibilities of others;
Behave in ways to earn, grow and sustain trust;
Communicate and try to work out our differences;
Address and make an attempt to resolve with the other person any breach of trust;
Respect the confidentiality of information.
2. Improper Use of Influence
All Members whom this Code of Conduct applies shall serve their constituents in a conscientious and diligent manner. Members shall not use the influence of office for any purpose other than the exercise of his or her official duties.
Examples of prohibited conduct are the use of one's status as a member of Council to improperly influence the decision of another person to the private advantage of oneself, or one's parents, children or spouse, staff members, friends, or associates, business or otherwise. This would include attempts to secure preferential treatment beyond activities in which members normally engage on behalf of their constituents as part of their official duties. Also prohibited is the holding out of the prospect or promise of future advantage through a member's supposed influence within Council in return for present actions or inaction.
For the purposes of this provision, "private advantage" does not include a matter:
(a) that is of general application;
(b) that affects a member of Council, his or her parents, children or spouse, staff members, friends, or associates, business or otherwise as one of a broad class of persons; or
(c) that concerns the remuneration or benefits of a member of Council.
3. Meetings, Conferences, Seminars, and Delegations
Every council member shall conduct himself or herself properly and in a civil manner at council meetings, committee meetings, conferences, delegations and other functions in accordance with the provisions of the Procedural By-law in effect as amended from time to time and this Code of Conduct.
Members' active participation is expected in committees by attending meetings, be well prepared and assume his/her role and responsibilities assigned on the committee. If acting as Chair, be responsible for decorum and order of meetings.
In the event of a delegation, the Mayor shall act as the official spokesperson for Council and the Chief Administrative Officer shall act as the official spokesperson for the Administration of the Township of Russell.
Council members attending delegations shall:
Be prepared and read up on material provided by the Administration prior to attending the delegation;
Address delegation only when requested by any of the two (2) corporate spokesperson.
When travelling, not more than two (2) members of Council should be travelling together in the same vehicle or transportation mode.
Council members should seek to receive answers to clarification or background questions prior to meetings through the CAO or the Department Head responsible of the report.
A maximum of two (2) Council members should attend at the same time at events such as but not limited to meetings with Ministers, Delegations, Committee meetings, Open Houses and Public Meetings. Additional Council members may attend but should refrain from speaking or asking questions so to avoid creating quorum of Council.
Upon being elected, members shall be available and attend orientation sessions as required.
4. Conflict of Interest
Members shall conduct themselves in accordance with the Municipal Conflict of Interest Act as amended from time to time.
A conflict of interest occurs when, in the course of a Council members duties, he or she is called upon to deal with a matter in which he or she has a direct and indirect personal and/or financial interest as per the Municipal Conflict of Interest Act. A direct interest can occur when the member may derive, or be seen to derive, some financial or personal benefit or avoid financial or personal loss. An indirect interest may arise when the potential benefit or loss would be experienced by another person or corporation having a relationship with the member. The member is to declare his conflict of interest as per the Municipal Conflict of Interest Act and the Procedural By-Law in effect.
If in doubt, it is the responsibility of individual Members of Council to obtain independent legal advice with respect to any situation that might arise whereby there is a potential for a conflict of interest.
It is considered a breach of this policy to require or to attempt to burden staff members to assist in the determination of a conflict of interest for individual Members of Council.
Furthermore, Council members may not make a personal bid for the procurement of goods and services by the Township of Russell. (Refer to policies and procedures of the Procurement Policy By-Law in effect.
5. Alcohol and Drug Use
Council members must abide by applicable laws and regulations governing the possession or use of alcohol or drugs. The illegal use, sale, purchase, transfer or possession of any restricted or controlled drug, narcotic or any other substance while on Township premises, or during working hours is prohibited.
It is not permissible for Council members to attend to their duties and responsibilities having consumed alcohol, be under the influence of drugs or other similar substances, which might adversely affect their performance and/or judgement in their decision making process.
6. Fraud / Theft
In general, fraud is an act committed which, through deceit, falsehood and other such behaviour, either deprives the Township of its assets, property or other resources (this includes theft), or causes the Township to act to its own detriment or prejudice.
Fraud may include acts committed with the intent to deceive, involving either misappropriation of Township assets, property or other resources or misrepresentation of financial or other information to conceal such misappropriation, by such means as:
Manipulation, falsification or alteration of records or documents;
Suppression of information, transactions or documents;
Recording of transactions without substance, or;
Misapplication of accounting principles.
All Council members shall work in accordance with both the Township controls established to prevent fraudulent misconduct and all applicable laws, by-laws regulations and government guidelines. All Council members shall exercise honesty, integrity, objectivity and diligence and shall not knowingly be a party to any fraudulent activity, including theft. Each Council members is encouraged to report, in writing, any knowledge or suspicion of fraud to the CAO.
All confirmed incidents of fraud of theft committed against the Township will be viewed as acts of criminal activity and will be treated accordingly.
7. Gifts, Benefits, and Hospitality
A Council member may pay for, accept advance, gift, personal benefit or hospitality that is connected directly or indirectly with the performance of his or her duties of office, provided:
The expenses involved are at a reasonable level;
They are infrequent;
They can clearly be seen as legitimately serving a definite business purpose;
They are appropriately related to the responsibilities of the individual;
By way of example, promotional items of nominal value (e.g. mugs, hats, shirts, pens) are considered acceptable.
Christmas gifts are acceptable and shall be remitted to the Human Resources Coordinator in order for these gifts to be raffled off during Corporate Christmas activities.
Similarly, Council members who are asked to speak publicly to an organization or professional association may accept a small honorarium or gift provided it is reasonable under all of the circumstances. In cases where Council members are asked to speak or make presentations to share information with colleagues, it may also be permissible to accept the offer of travel and/or accommodations.
8. Communications
Council shall refrain from advancing Township's business through emails, social media and telephone/fax. The Clerk and CAO should be copied on any email sent and/or exchanged to every Council members as a group.
Members of Council will attempt to accurately and adequately communicate the attitudes and decisions of Council, even if they disagree with a majority decision of Council, so that:
a) There is respect for the decision making process of Council.
b) Official information related to decisions and resolutions made by Council will normally be communicated in the first instance to the community and the media in an official capacity by the Mayor, when not available by the Acting Mayor, or the CAO or his/her designate.
c) The Mayor shall be the official spokesperson for the Township. If the Mayor is not available, then the Acting Mayor and/or the CAO shall assume that role.
Nothing in this section or policy prevents any member of Council to submit a motion to reconsider as per our procedural by-law if he/she wishes to contest any decision of Council.
9. Media and Public Relations
Communications with the media and the public will be conducted so that all information originates from an authoritative source within the Township.
Similarly, Council members must use caution to ensure that the Township's interests are not compromised in any way, either by use of Township letterhead, E-mail addresses or by any other implication.
When participating personally in external or internal social media, Council members should do so responsibly as they could be considered to represent the Township both inside and outside of work. Council members should consider the potential impact their comments may have on the Township's reputation, and be guided by the values and the standards set out in the Code of Conduct.
10. Political and Community Activity
Council members may participate in political activities at the federal and provincial levels providing they do not conduct such activity during Council meetings or utilize Township assets, resources or property. Notices, posters or similar material in support of a particular candidate or political party are not to be displayed or distributed by Council members on Township work sites or on Township property.
11. Election-Related Activities
Members are required to conduct themselves in accordance with the Municipal Elections Act, 1996. The use of municipal resources, both actual municipal property and staff time, for election-related activity is strictly prohibited. The prohibition applies to both the promotion and opposition to the candidacy of a person for elected office. Election-related activity applies not only to a member's personal campaign for office, but also other campaigns for municipal, provincial and federal office.
12. Protection of Information
Personal information controlled by the Township must be used or disclosed in compliance with the Municipal Freedom of Information and Protection of Privacy Act (MFIPPA). The MFIPPA allows Council members to use personal information if they require that information to carry out their duties, and if the affected individual reasonably expects that their personal information would be used this way.
Members of Council have a duty to hold information received at closed meetings in strict confidence for as long and as broadly as the confidence applies. These guidelines extend beyond a Council members' current relationship with the Township. They must not, either directly or indirectly, release, make public or in any way divulge any such information or any confidential aspect of the closed deliberations to anyone, unless authorized by Council or required by law.
Members of Council must not disclose, use or release information in contravention of applicable privacy law. They are only entitled to information in the possession of the municipality that is relevant to matters before the Council or a committee. Otherwise, they enjoy the same level of access rights to information as any other member of the community and must follow the same processes as any private citizen.
Members of Council must not release information subject to solicitor-client privilege, unless expressly authorized by council or required by law.
13. Security of Township Information
Information acquired through employment with the Township may not be used or disclosed in any personal external activity.
No Council members shall benefit, either directly or indirectly, from the use of information acquired during the course of official duties that is not generally available to the public.
Only with proper authority will Council members give or release to anyone, confidential information acquired in the course of that person's duties within the Township.
The following information must not be used or disclosed, except in accordance with the Municipal Freedom of Information and the Protection of Privacy Act (MFIPPA):
Information which is personal;
Information that constitutes the proprietary information of a third party, individual or group;
Might reasonably be regarded as having been disclosed to the member in confidence;
Is of a sensitive nature, or;
Imparts to the person in possession of such information an advantage not available to the public generally.
The following information must not be used or disclosed, except in accordance with the Personal Health Information Protection Act (PHIPA):
Information relating to the physical or mental health of the individual, including information that consists of the health history of the individual's family;
Information relating to the providing of health care to the individual, including the identification of a person as a provider of health care to the individual;
Information relating to payments or eligibility for health care, or eligibility for coverage for health care, in respect of the individual.
Council members should consult with the Clerk's Department if clarification is required.
14. Use of Township Property, Assets, and Services
No member of Council shall, except when acting in same fashion as any public user, use or permit the use of municipal land, facilities, equipment, supplies, services, staff or other resources, including any municipally-owned information, website.
15. Statues Regulating the Conduct of Council Members
In addition to this Code of Conduct, the following Ontario legislation also governs the conduct of member of Council;
the Municipal Act, 2001, as amended;
the Municipal Conflict of Interest Act;
the Municipal Elections Act, 1996; and
the Municipal Freedom of Information and Protection of Privacy Act.
The Criminal Code of Canada also governs the conduct of members of Council.
A member may become disqualified and lose his or her seat by operation of law, including being convicted of an offence under the Criminal Code of Canada or being found to have failed to comply with the Municipal Conflict of Interest Act, whether or not the conduct in question involves contravention of this Code of Conduct.
In the case of any inconsistency between this Code and a Federal or Provincial statute or regulation, the statute or regulation shall prevail.
16. Expenses
Members of Council are required to adhere to the Council Members' Remuneration and Expense By-law and related procedures and guidelines in effect and ensure that conditions related to each expense are met.
Falsifying of receipts or signatures by a Member of Council or their staff is a serious breach of this Code of Conduct and the Criminal Code of Canada and could lead to prosecution.
17. Harassment
Members of Council are required to adhere to the Workplace Harassment Policy & Violence By-law in effect.