Jonathan Pitre Accessible Park
Jonathan Pitre Park should be completed in the fall 2021.
The First Fully Accessible Park in the Township of Russell!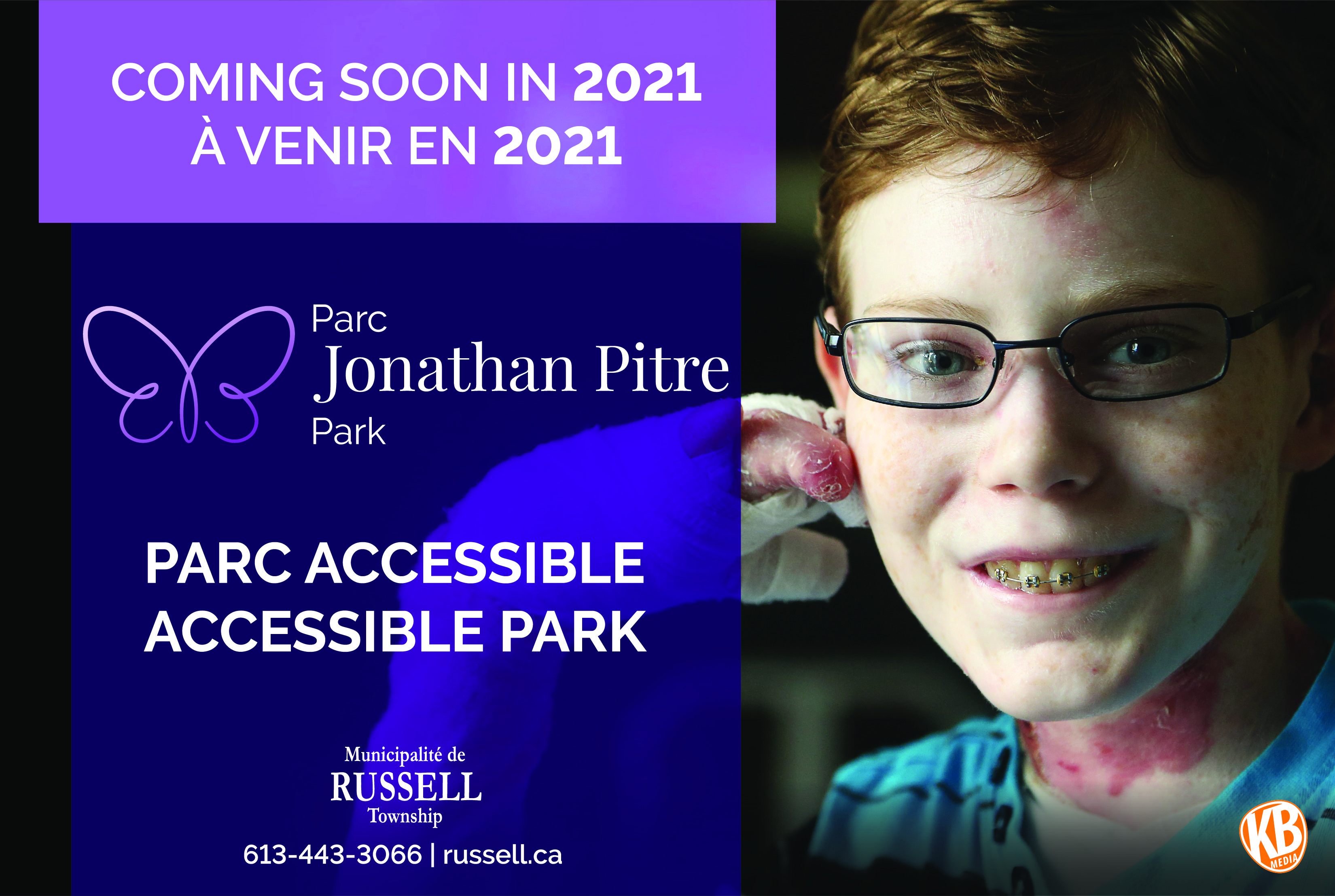 The idea of an accessible park in the Township of Russell has been around for several years. This project will finally be completed as part of Phase 1 of the Recreation Complex project.
On December 7, 2020, the municipal council approved to name the upcoming accessible park in honour of Jonathan Pitre. The park will include accessible play structures and senior exercise equipment. It will be located next to the Sports Dome and will be part of the new key location that will serve as a community hub for recreation and culture.
Who is Jonathan Pitre?
Jonathan Pitre was a local resident who fought a difficult and long battle with Epidermolysis bullosa (EB) and unfortunately passed April 8, 2018. He is known as the ''Butterfly Child'' due to his disease, which made his skin as fragile as butterfly wings. Jonathan was also an ambassador for DEBRA Canada, dedicated to bringing awareness for EB and raising funds for research,
His strength, courage, and determination during his fight inspired us all to thrive, no matter the different barriers we may face.
How can I help with this project?
A project of this magnitude would not be possible without the support of our community. Subscribe to this page to stay informed about this project and future community engagement opportunities.