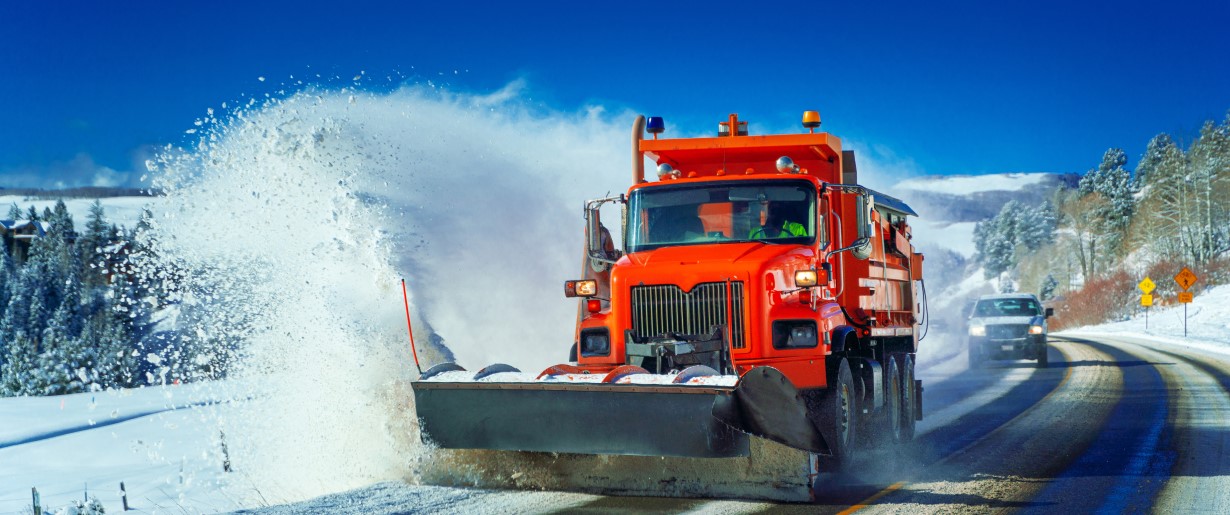 Find information about your local fire stations and important fire-related information..
Fire Bans
If there is a fire ban in effect, no fires are allowed, even with a permit. It is your responsibility to check for fire bans. Visit and subscribe to our Fire Ban Notices page for the latest updates or contact our Public Safety and Enforcement Department for fire ban information.
Fire Permits
To apply for a fire permit, see our Fire Permits page.
Do You Have a Fire Escape Plan?
Tips:
Everyone should know two ways out of each room, if possible;
Snow, water and cold can affect your escape. Make sure the escape routes are clear and doors and windows can open easily.


Download a Home Fire Escape Plan
If you need assistance with understanding this document, please contact the Township of Russell. We are available ensure it is accessible to all.
Fire and Carbon Monoxide (CO) Alarms
Change your clocks, change your batteries! It is a good habit to replace the batteries in your smoke and CO alarms at the same time as you adjust your clocks for daylight savings time.
Working smoke alarms are required on every story of your home and outside all sleeping areas. Carbon monoxide alarms must be installed outside all sleeping areas if your home has a fuel-burning appliance, fireplace or attached garage.
Smoke and CO alarms should be replaced 10 years from the manufacturers date listed on the back of the alarm, even if the light and 'beep' work, the sensor will most likely stop working after this time and fail to warn you of an emergency. To prevent false alarms, vacuum or dust your smoke and CO alarms to keep them working properly
Water Tanker Shuttle Accreditation
If you own a home or a business near one of our fire stations, you may be eligible for reductions in your insurance premiums.
This accreditation is valid for homes within 8 km of our fire stations for and 5 km for businesses, unless your insurance company deems differently.
Discounts will vary among insurance companies, and not all recognize the certification.
Contact your insurance provider with the certification below to see if you are eligible for a discount.
Request a Copy of the Water Tanker Shuttle Accreditation Certificate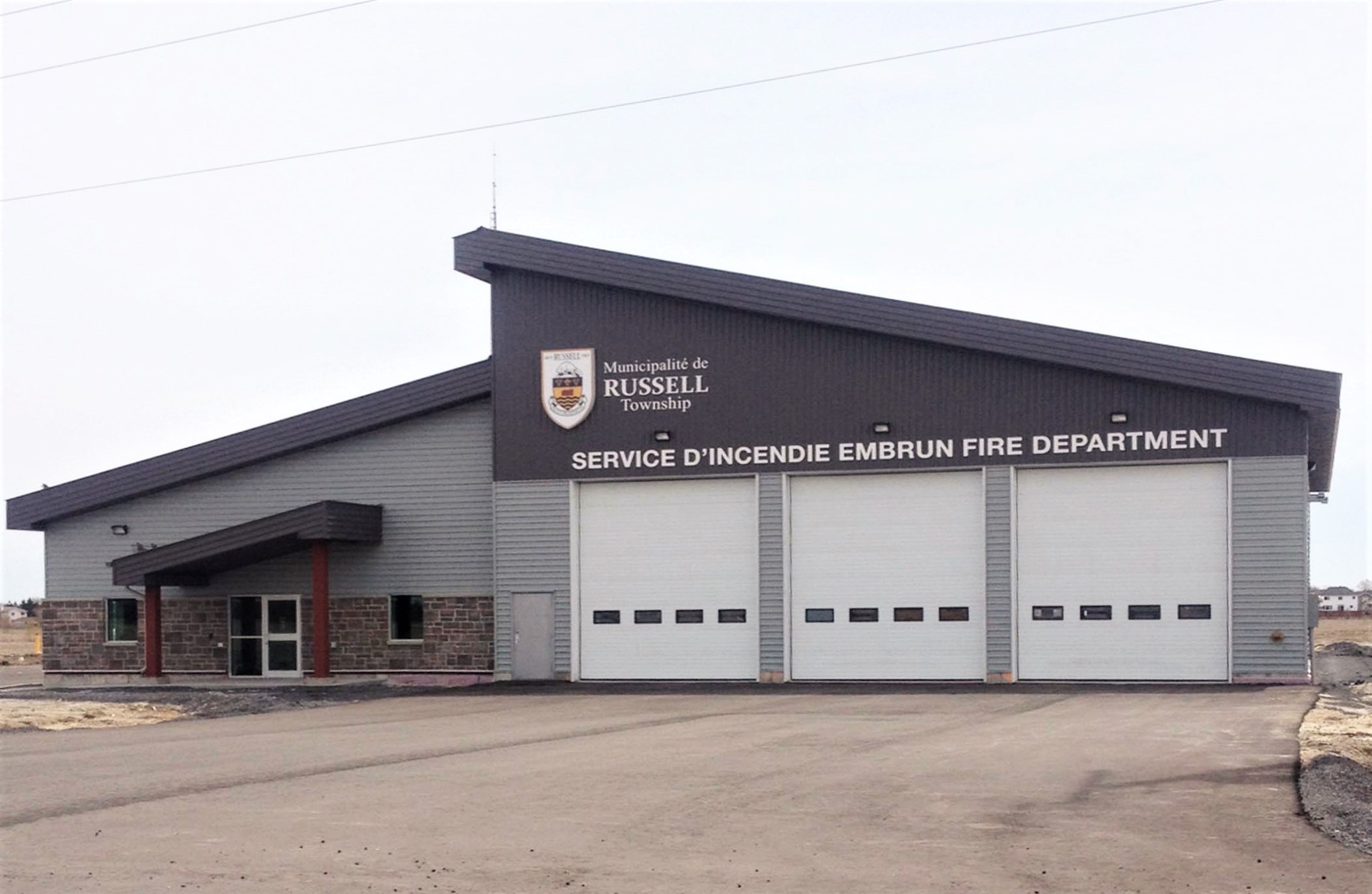 Station 1 — Embrun
Station 1 is located at 1128 Route 300, Embrun.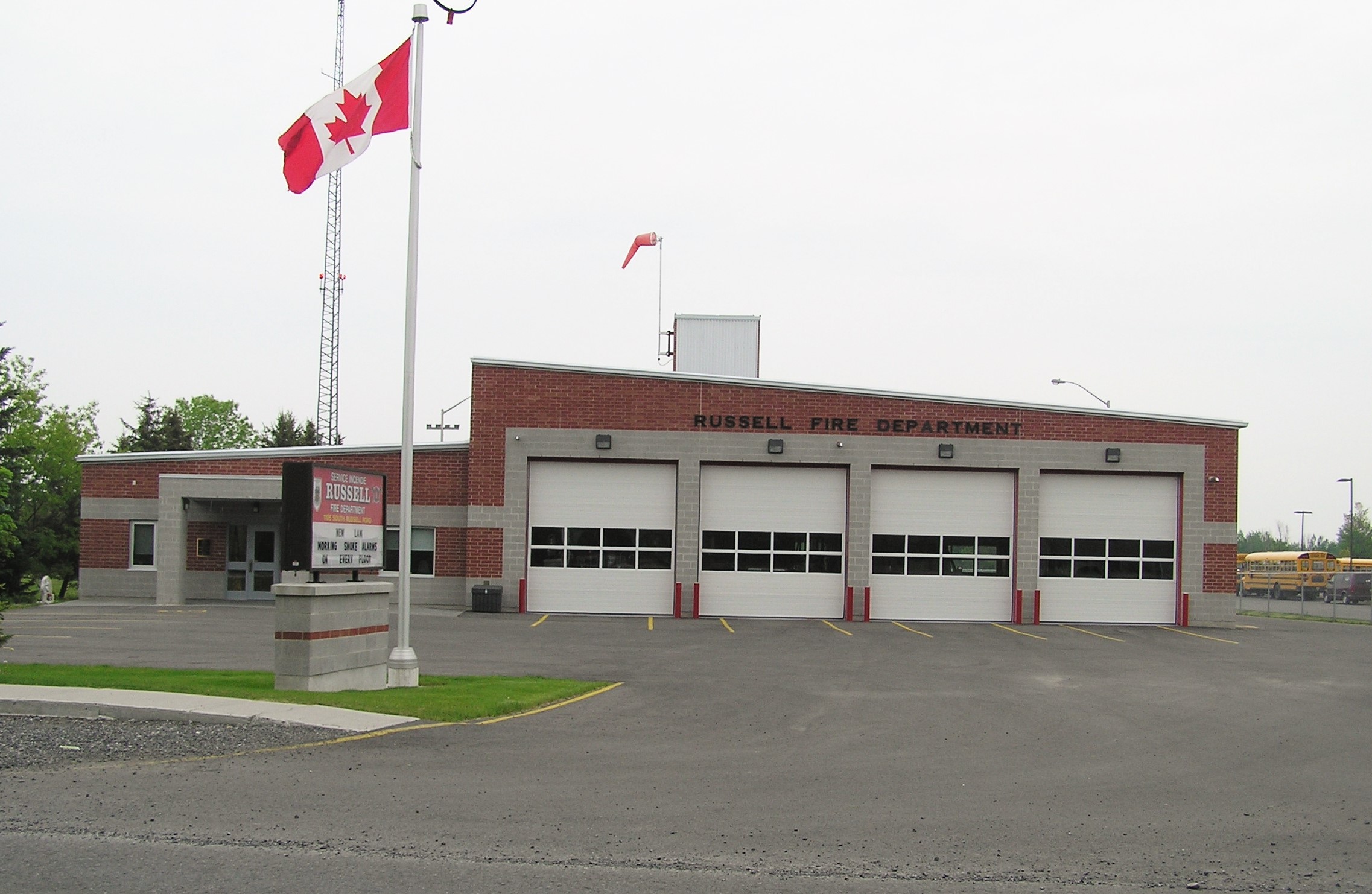 Station 2 — Russell
Station 2 is located at 1195 South Russell Road, Russell.